January/February Featured Member
Tammy R. Vigil is a FLARE Inaugural Individual Lifetime member. Dr. Vigil is Senior Associate Dean and Associate Professor in the College of Communication at Boston University. She is the author of Moms in Chief: The Rhetoric of Republican Motherhood and the Spouses of Presidential Nominees and Melania & Michelle: First Ladies in a New Era.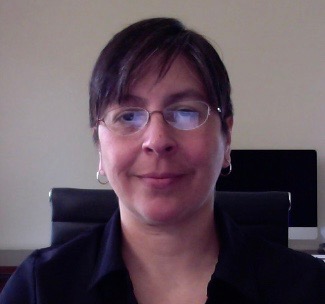 FLARE/American University Announcementsall announcements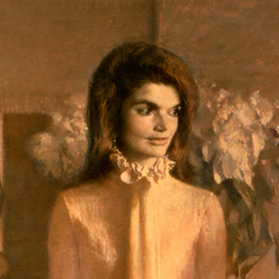 Tuesday, February 1, 2022 at 5:00 pm ET.
Jacqueline Kennedy was more than just a style icon and the symbol of Camelot. In fact, she was the first lady who established the modern protocol for White House cultural activity and soft diplomacy during international state visits. She played a central role in the Kennedy Administration's Cold War against the Soviet Union in the struggle for democracy over communism. Join moderator Dr. Colleen Shogun as she interviews authors Dr. Barbara Perry and Dr. Elizabeth Natalle as they discuss their analyses of Mrs. Kennedy's new frontier strategies at home and abroad. Tuesday, February 1, 2022 at 5:00 pm ET.
←
January 2022
→
S
M
T
W
T
F
S
1
2
3

January 3, 1879

January 3, 2022

4
5
6
7
8
9
10
11
12
13

Zoom Meeting

January 13, 2022




5:30-6:30PM

14
15
16
17

January 17, 1964

January 17, 2022

18
19
20
21
22
23
24
25
26

January 26, 1826

January 26, 2022

27
28
29
30
31
February 1, 2022
5:00-6:00PM
Watch for details!
June 2, 2022
National First Ladies Day on June 2nd commemorates the very first First Lady of the United States and all those who followed in her footsteps.
January 3, 2022
January 3, 1879
January 17, 2022
January 17, 1964
January 26, 2022
January 26, 1826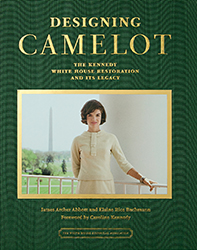 Designing Camelot: The Kennedy White House Restoration and Its Legacy
On February 23, 1961, Jacqueline Kennedy launched the most historic and celebrated redesign of the White House in its history. The White House announced Mrs. Kennedy's plan to locate and acquire the finest period furniture, with which the historical integrity of the Executive Mansion's interiors would be restored. Thanks to the vision of the young first lady, who was determined to make her new home the most perfect house in the United States, a committee was formed, a law was passed, donations were sought, a nonprofit partner was chartered, and an inalienable museum-quality collection that would belong to the nation was born. An illustrated chronicle of the restoration, this volume celebrates the sixty-year legacy of one of the most influential interior design projects in American history. First-person reflections, personal and public correspondence, media accounts, and photographs are included with detailed room-by-room analyses of the restoration, anecdotes about the people involved, and insights into the decisions made by Mrs. Kennedy in transforming the house into the national treasure we know today.