Details

March 12, 2024
Jane Appleton Pierce
March 12, 1806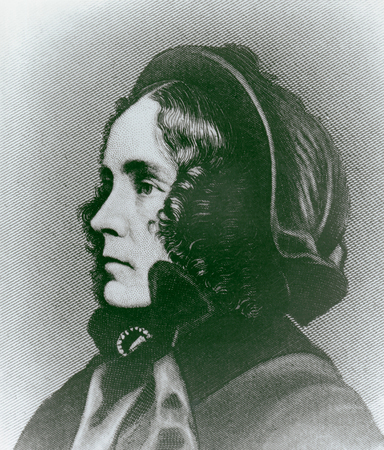 Jane Means Appleton Pierce—Born March 12, 1806 (Hampton, NH). Died December 2, 1863 (Andover, MA).
White House Years: 1853-1857
First Lady Jane Pierce did not want to become first lady; she opposed her husband's political career long before he was nominated by the Democratic Party to run for president.
Tragically, the Pierces lost two children shortly after they were born, and months before Pierce's Inauguration, their only surviving child, Benjamin Pierce, was killed in a train accident. Jane Pierce never fully recovered from these losses.
Because of the death of Benjamin Pierce, Jane Pierce did not attend the inaugural ball, and she found it very difficult to carry out the social responsibilities as first lady.
Quotes:
"Oh, how I wish he was out of political life! How much better it would be for him on every account!"
Add to Calendar
aCLuDhaqizCaPxAftmqF167204
03/12/2024
03/12/2024
true
Jane Appleton Pierce
Jane Means Appleton Pierce—Born March 12, 1806 (Hampton, NH). Died December 2, 1863 (Andover, MA). White House Years: 1853-1857 First Lady Jane Pierce did not want to become first lady; she opposed her husband's political career long before he was nominated by the Democratic Party to run for president. Tragically, the Pierces lost two children shortly after they were born, and months before Pierce's Inauguration, their only surviving child, Benjamin Pierce, was killed in a train accident. Jane Pierce never fully recovered from these losses. Because of the death of Benjamin Pierce, Jane Pierce did not attend the inaugural ball, and she found it very difficult to carry out the social responsibilities as first lady. Quotes: "Oh, how I wish he was out of political life! How much better it would be for him on every account!"
----
---