FLARE Featured Authors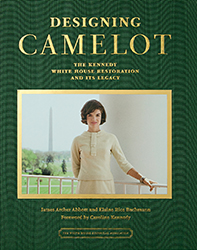 On February 23, 1961, Jacqueline Kennedy launched the most historic and celebrated redesign of the White House in its history. The White House announced Mrs. Kennedy's plan to locate and acquire the finest period furniture, with which the historical integrity of the Executive Mansion's interiors would be restored. Thanks to the vision of the young first lady, who was determined to make her new home the most perfect house in the United States, a committee was formed, a law was passed, donations were sought, a nonprofit partner was chartered, and an inalienable museum-quality collection that would belong to the nation was born. An illustrated chronicle of the restoration, this volume celebrates the sixty-year legacy of one of the most influential interior design projects in American history. First-person reflections, personal and public correspondence, media accounts, and photographs are included with detailed room-by-room analyses of the restoration, anecdotes about the people involved, and insights into the decisions made by Mrs. Kennedy in transforming the house into the national treasure we know today.
---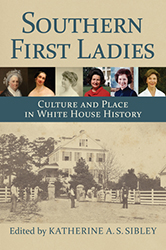 Southern First Ladies explores the ways in which geographical and cultural backgrounds molded a group of influential first ladies. The contributors to this volume use the lens of "Southernness" to define and better understand the cultural attributes, characteristics, actions, and activism of seventeen first ladies from Martha Washington to Laura Bush.

Research & Education Resources